www.magazine-industry-usa.com
Written on Modified on
Elisava Racing Team are creating a fully electric, intelligent motorcycle equipped for mountain rescue in hostile terrains. Collaborating with us at BCN3D, 19 end-use parts were printed using 3D FFF technology in a variety of different technical materials and sizes.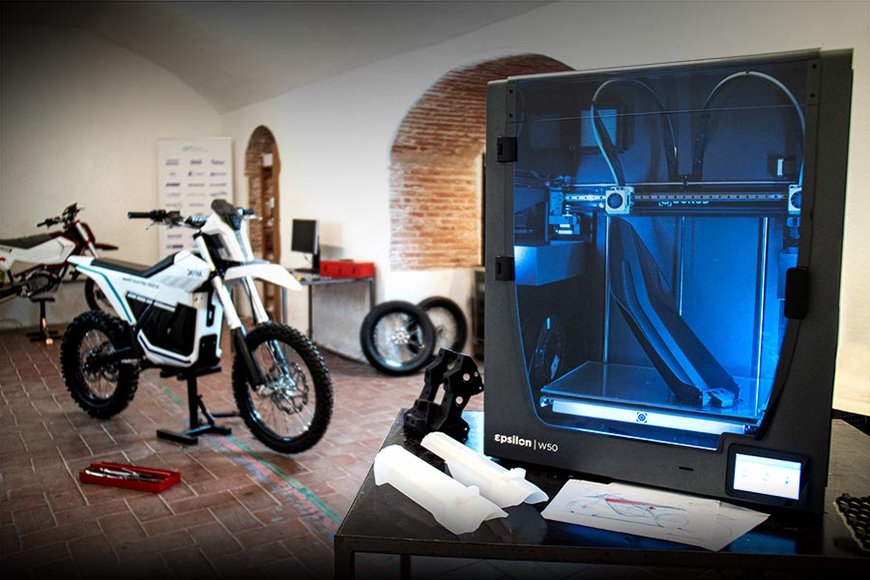 What do mountain rescue and 3D printing have in common?

Why, strength, speed, resistance, and reliability of course!

Perhaps this is why ELISAVA Racing Team chose to collaborate with us on their exciting new project in the realms of product design, engineering, and education.

The multidisciplinary ELISAVA Racing Team is a fusion of industrial design engineering and design students currently working on the DAYNA: the first of its kind electric motorcycle designed specifically for mountain rescue. Adhering to the value proposition of a mountain rescue vehicle equipped to attend to any emergency in a hostile environment, the team enlisted our resources for the manufacturing of the motorcycle parts and the materials subsequently required.

"With their knowledge of materials and FFF printing technology, the team at BCN3D helped us to finish defining the shape of the components to facilitate printing, as well as configure the parts to have better quality and reduce supports and problems when printing." Jacobo Mateos, Project Manager of the ELISAVA Racing Team.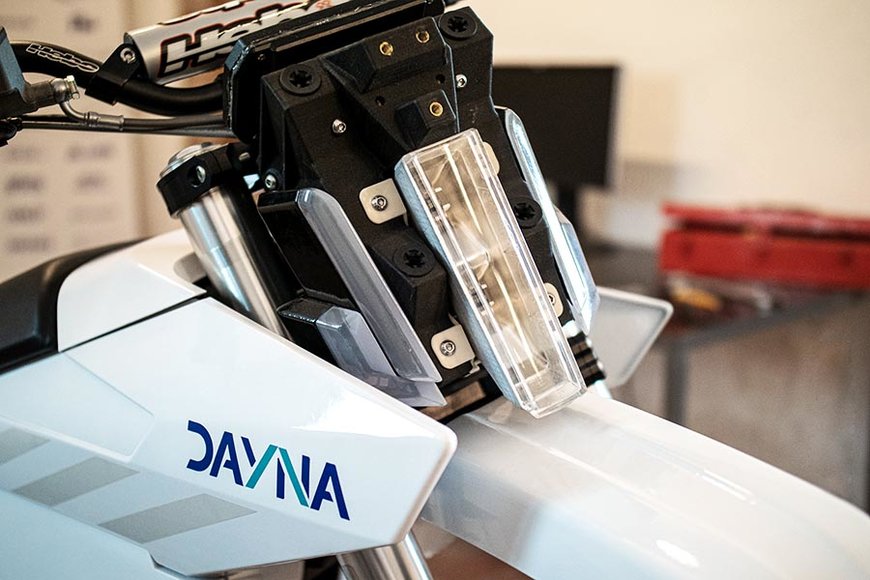 How 3D printing played a part

The unique motorcycle uses a total of 19 end-use parts created with 3D FFF printing technology. ELISAVA selected technical materials for the majority of the components. The team of 3D printing engineers at BCN3D contributed by advising on the optimization of the design and the components according to their optimal orientation and ideal material.

"It allowed us to manufacture plastic parts both in materials with reinforcement and in materials without it, which gave us a freedom when defining the shape of the parts that any other manufacturing process would not have allowed."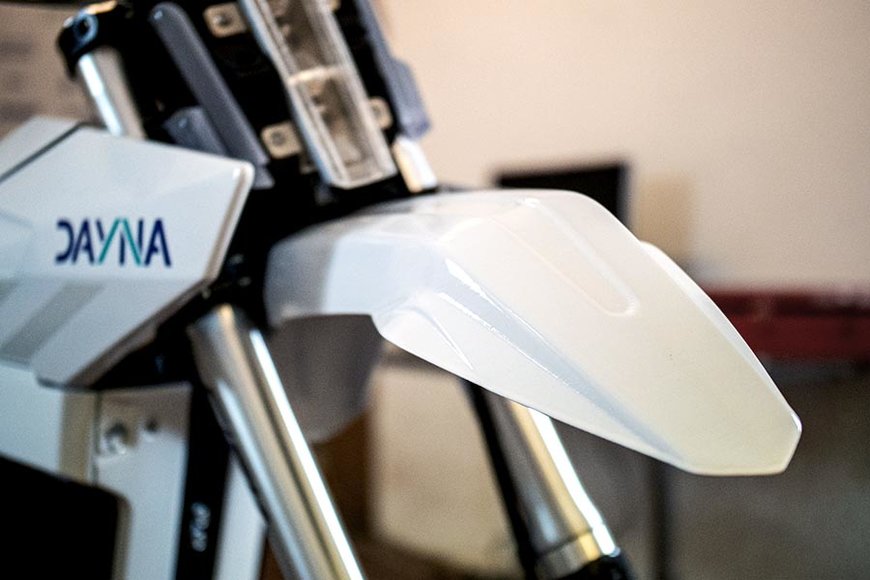 For the motorcycle components in contact with batteries or electronics, ABS was implemented for its structural resistance, thermal resistance, and low static charge. PA worked well as the material for parts whose resistance to friction and wear were essential.

In order to fulfill the requirements of the most mechanically demanding components, composite materials with a percentage of fiber charge (especially PAHT CF15) were utilized. The use of PPGF GF30 was employed for the manufacturing of the fender; one of the pieces most prone to breaking from shocks and frictions. The material, capable of withstanding such movements, is also beneficial because it is lighter than PAHT and the fender is the largest piece.

The exceptional properties of these materials merged with the enhancement of resistance to shear forces in printing means that the components have triumphed amid the high structural expectations.

"Thanks to fiber-reinforced materials, in this case, carbon fiber, we were able to implement the pieces we wanted, with the versatility in the shape of the piece that FFF printing allows us to do."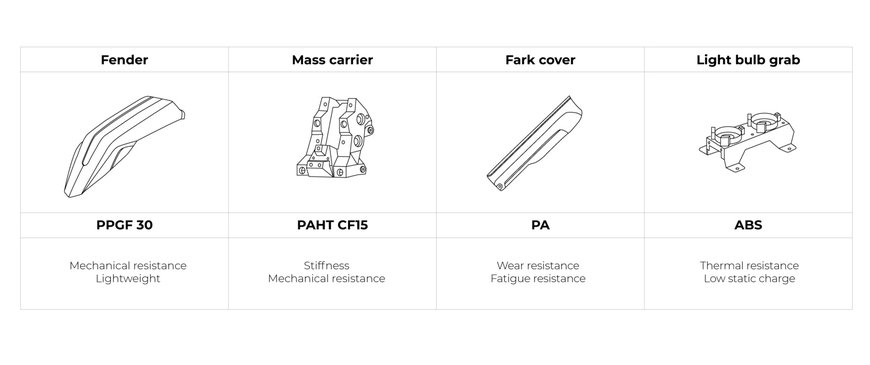 To guarantee successful results with these technical materials, the team acquired the use of our newest and biggest 3D printer, the Epsilon W50. Its large print volume ensured the smooth running of the creation of the big volume parts required for the motorbike, such as the fender and the fork cover. With the use of Mirror Mode, which enables simultaneously printing mirrored designs symmetrically, the team saved time and BVOH provided better quality and fast iteration, in turn making it cost effective. After printing, the parts were sanded down for a smooth finish.

"During the development process, it allowed us to iterate quickly, creating pieces that allowed us to evaluate their shape, finish, and functionality, regardless of what material or manufacturing process was used in the final part."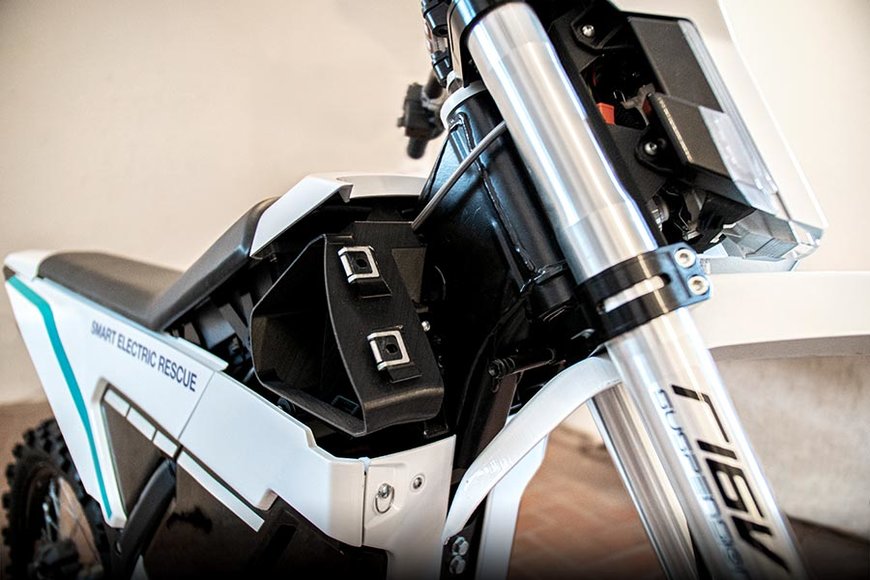 Looking forward

For the eight students that form the team, 2021 brings the challenge of working as a R+D department and completing the development of the DAYNA. This will involve leveraging smart capabilities and rescue functionality, as well as designing and rethinking components to make the most of new manufacturing methods.

Additionally, they will return to the Barcelona Smart Moto Challenge, which consists of some of the best teams of engineering students from around the world competing to develop the best electric motorcycle on the market. In the hopes of demonstrating their talent, gathering recognition for their efforts, and securing a top spot among the other university competitors, the team values this opportunity as a way of expressing their optimism and ideas for the future. The team is also aspiring to the end goal of a commercial product.

Going beyond standard materials and prototyping, the innovative work of the ELISAVA Racing Team perfectly illustrates the numerous advantages of 3D printing:

working with strong, resistant materials
suitability for end-use parts
enabling quick iteration
time and cost-efficiency
Using technical materials for end-use parts and pitching them up against the most hostile of environments is the ultimate test, and the results from this case really advocate for their effectiveness. We are excited to see where ELISAVA Racing Team will take 3D printing next!

www.bcn3d.com