www.magazine-industry-usa.com
Written on Modified on
Softing Honored by 2023 Cabling Installation & Maintenance Innovators Awards
Softing Inc., a leading global provider of products for industrial automation, IT networks and automotive electronics, announced today that its WireXpert 500 received a 2023 Cabling Installation & Maintenance Innovators Award. In addition, a panel of judges from the cabling community recognized Softing as a Platinum honoree.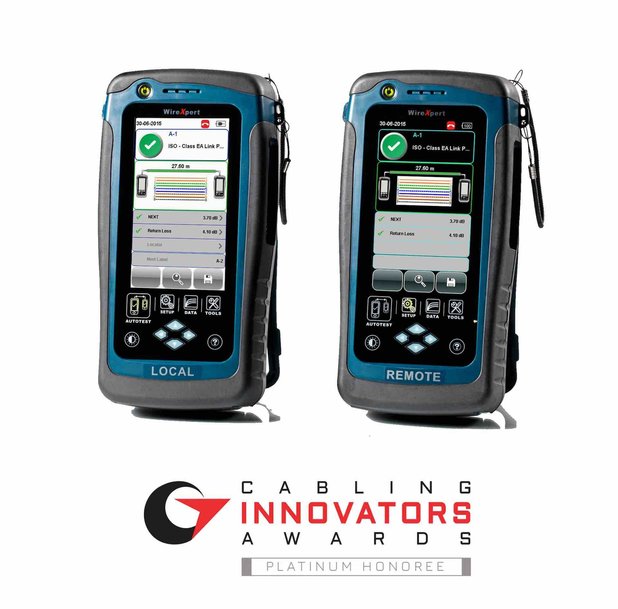 "On behalf of the Cabling Installation & Maintenance Innovators Awards, I would like to congratulate Softing on its Platinum-level honoree status," says Cabling Installation & Maintenance Chief Editor, Patrick McLaughlin. "This competitive program allows Cabling Installation & Maintenance to celebrate and recognize the most innovative products, projects, technologies and programs impacting the industry."
Softing launched its WireXpert 500 cable tester for cable certification of structured cabling.Designed for practicality, it is licensed to certify any cable type up to CAT 6 and CAT 6A, ensuring technicians have the right equipment to test the most common cable types. This product also addresses the challenges of cable contractors who employ one-person teams by featuring a Dual Control System™ feature that provides a graphical screen on both the local and remote tester units.
With a competitive price, the WireXpert 500 enables short-staffed contractors to boost the efficiency of personnel. The Dual Control System saves time on the job because cable installers can read information from either unit instead of walking back and forth between a cable's inlet and outlet to read information from the local unit display. The ability to detect faults from either tester unit has additional benefits; when a cable fails and requires troubleshooting, a technician can often diagnose and fix the problem without returning to the main tester — speeding up the testing process.
Visit
www.itnetworks.softing.com
for more information.