www.magazine-industry-usa.com
Written on Modified on
PiL Sensoren GmbH – pioneer of ultrasound technology – has developed the P49 model series for a fast startup.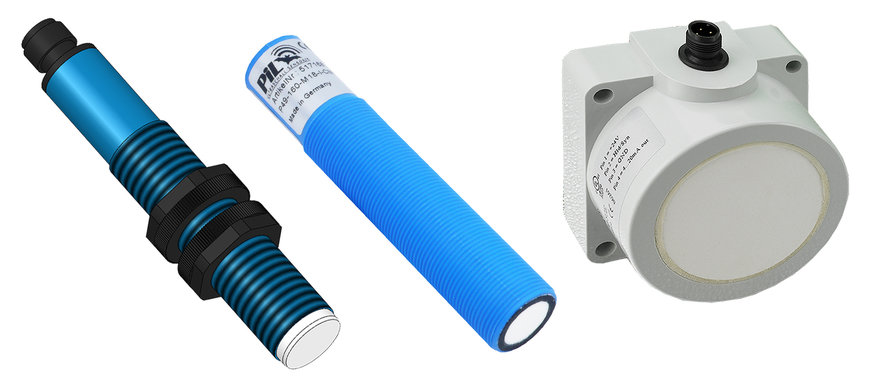 Preset ultrasonic sensors for a fast startup: Simply install, connect, and you're ready to go.

The manufacturer individually parameterizes these sensors to meet customer requirements. This saves users the time they usually need for setting up ultrasonic sensors on site for an application. The savings potential is considerable – especially when it is not just a matter of a few sensors, but a medium to large quantity. The P49 series includes three types of sensors (M18, M30 and cubic 80 mm x 80 mm) for ranges from 30 mm to 6 m, optionally with switch outputs or with current or voltage outputs. With preset, each customer gets their own item number, giving them a unique product that can always be traced back to them.
This in turn prevents errors in the field caused by unauthorized or unqualified parameterization. And even if it needs replacing in the field, nothing needs to be adjusted. The plastic sensors with protection type IP67 are suitable for ambient temperatures of -20 °C to 70 °C. They are used in a variety of applications, such as filling level measurement for liquids and bulk goods, in logistics for collision protection and position control, as well as for container inspection, thickness measurement and presence control – for example in the paper, film and textile industries.
PiL offers comprehensive application know-how and responds flexibly to customer requirements at all times. And where application-specific parameterization is not sufficient, the manufacturer is also happy to support its customers on request with individually customized solutions. The development and manufacturing facilities of the specialist for industrial ultrasonic sensor technology are in Germany.
www.pil.com