www.magazine-industry-usa.com
Written on Modified on
elobau adds the 424S variant to its angle sensor portfolio. This means that mobile machinery designers now have an angle sensor with a combined output signal available.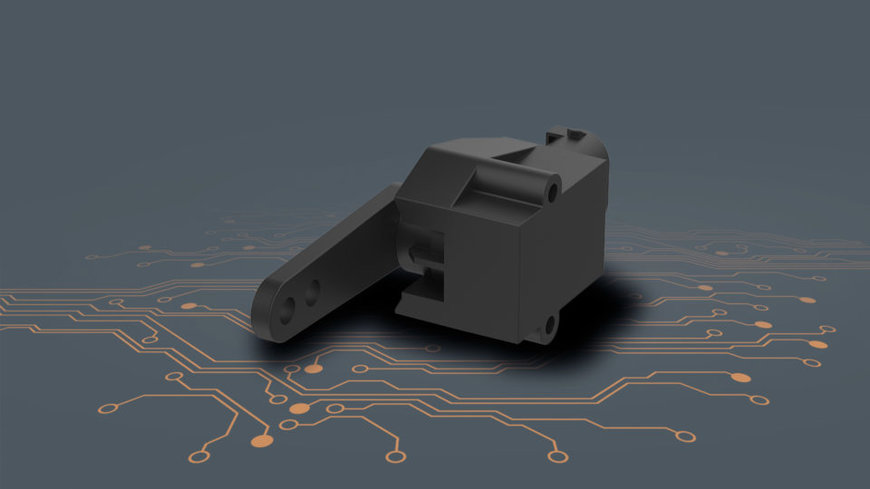 elobau's angle sensor 424S with combined output signal. With the new sensor, analogue and switching output can be combined.

The elobau sensors from the 424 series are precisely tailored to their area of application. The latest addition to the angle sensor family: the 424S. This angle sensor is designed to measure the angle of pedals in agricultural machines, building machinery and industrial trucks, among other things. Thanks to the combined output signal, the 424S stands out from the other variants, as the angle sensor has an analogue output as well as a switching output. This means that a single sensor can now output both signals.
Specialist for clutch pedals

The new variant is particularly of interest for use in clutches. Where previously an angle sensor and a position switch had to fit in the confined space at the same time, the 424S is now the only sensor that combines the output signal.This reduces the number of components, simplifies installation and saves installation space. Machinemanufacturers not only save on procurement costs, but also subsequent maintenance and servicing. Another advantage for manufacturers of mobile machines: the 424S angle sensor can be precisely adapted in the factory for the exact requirement.
Technical details at a glance

Like all other products, the 424S is produced in a carbon neutral manner at elobau. The temperature range from -40°C to +85°C and the IP67 protection class proves its resistance to harsh working conditions. The angle measuring range of the sensor is between 30° – 120° and achieves a resolution of 0.1°. By detecting this smallest possible change, it is possible to see the precision with which the new angle sensor can work. In addition to the proven analogue outputs, the switching output is available as push-pull, high-side or low-side and switches up to 1.5 A switching current. The connection to the board electronics is easily implemented by means of Deutsch connector DT04-6P.
www.elobau.com